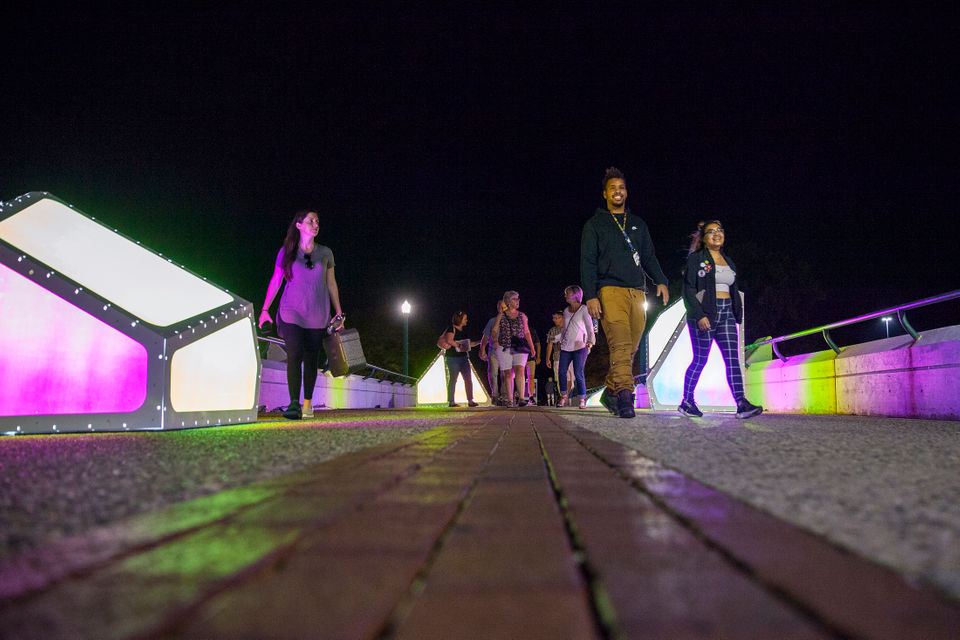 Client: Art Prize
Location: Grand Rapids, MI - USA
Awards:
2018 Art Prize Featured Public Project

2018 Art Prize Top 20 projects
Oscillation
Oscillation is an interactive installation that focuses on creating community activity and social interaction through play. The crystal like forms appear as if they are growing from the bridge creating an immediate visual attraction. The crystal like forms are created using a Voronoi algorithm, and when each are put together they create a solid cube. As one begins to walk closer to the illuminated crystals a sound begins to resonate that changes pitch as the person moves around the piece. This theremin like interaction will allow the user to create their own sounds and music with the installation as their instrument. The piece then becomes not only something great to look at and take selfies in front of, but also a hub for community activity that begins to spark spontaneous conversation between strangers.